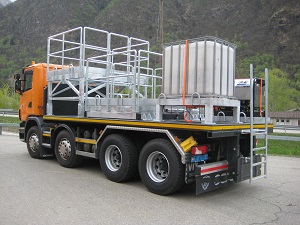 As ordered by the road maintenance center Camorino in the Canton of Ticino/Switzerland, we realized fixed and mobile platforms which we built on a fixed bridge, realized by us a couple of years ago for the Scania G480 CB8x4.

In addition we made fastening contours for the tank and pressure washer.

These new superstructures will be used to facilitate maintenance works in tunnels (lightning, signaling, etc.).